BRAD SHERRILL
A professional actor for over 30 years, Brad Sherrill is based in Atlanta. In 2001, he launched his series of groundbreaking one-man theatrical performances starting with The Gospel of John, which the Atlanta Journal Constitution immediately heralded as "amazing" and "riveting." Following successful theatrical runs off-Broadway, in Washington D.C., Chicago, Atlanta and Toronto, Brad celebrated his 600th live performance of The Gospel of John in 2012. He has now completed over 800 of his one-man performances worldwide, including shows in 40 states, the U.K., Canada and Ireland. Brad has premiered new one-man works in recent years including Prophets (at Georgia Shakespeare, Atlanta 2010), Red Letter Jesus (at Theatre in the Square, Atlanta 2012 and Provision Theater Co., Chicago 2013) and Exodus (in November, 2013.) Brad most recently premiered Apostle, based on Acts and inspiring portions of Paul's letters. He now presents all performances in venues nationwide.

Through the years, Brad has been selected by both Atlanta Magazine and Creative Loafing (another Atlanta publication) as Atlanta's Best Actor. He has performed in over 20 productions at Atlanta's Alliance Theatre (the lead producing theatre in the Southeast) and has been an Artistic Associate for Georgia Shakespeare Co., where he has acted in 50 productions over 24 seasons. In addition, Brad has performed over the years at every professional theater in Atlanta including Actor's Express, Horizon Theater, Theater Emory, Theatre in the Square, Theatrical Outfit and Georgia Ensemble Theatre.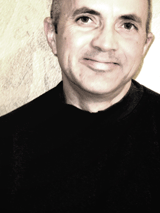 MARK HICKMAN
(Production Manager & Multimedia Designer)
Mark Hickman captured the videography for Red Letter Jesus, Exodus and Apostle from 2011 through 2015 in Israel, Jordan, Egypt, the Sinai, Greece and Turkey. He created the multimedia design as well for all three performances. Mark has served as Brad's tour manager since 2003 and is the program director at each performance. He also oversees promotion, maintains the performance website and creates the ongoing tour schedule. Mark has cherished his work over many years with Global Volunteers and Habitat for Humanity. Please visit www.globalvolunteers.org and www.habitat.org for a life-changing experience!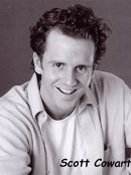 SCOTT COWART
(Staging for The Gospel of John and Website Design)
Scott graduated from Emory University in 1998. He originally staged The Gospel of John for its performances off-Broadway in 2003 and its numerous theater runs in Washington D.C. and Atlanta during 2001 and 2002. As an actor, Scott appeared on Broadway in The Rainmaker (with actor Woody Harrelson, 1999). His Atlanta theater credits include The Grapes of Wrath and The Legend of Pecos Bill (Alliance Theatre) in addition to a dozen other productions at Theatre in the Square and Georgia Shakespeare Theatre over the years.